In today's digital landscape, even niche manufacturers with low search volumes can leverage the power of Google Ads to boost visibility and drive conversions. Here are 10 tailored strategies to consider: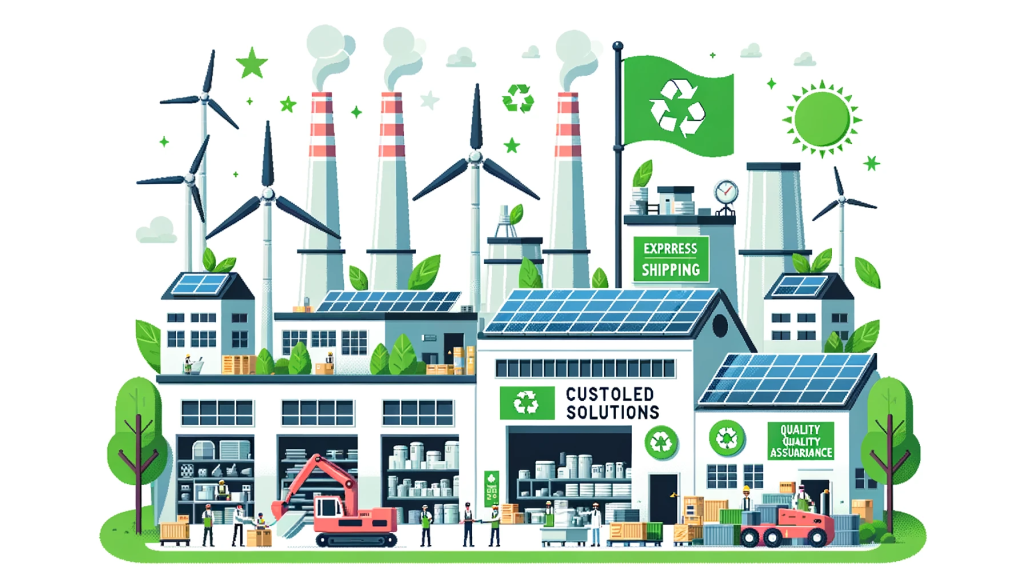 1. Localized Targeting: The Power of Community Connections
Small-scale manufacturers have the advantage of understanding their local market intricacies. By emphasizing the manufacturer's local presence and reputation, ads can appeal to businesses and end-users who value local collaborations. Consider using ad copy like, "Proudly Made in [City/State]" or "Your Local Manufacturing Partner". By pairing these with geo-specific keywords, you can ensure your ads reach the local audience most likely to convert.
2. Niche Expertise: Standing Out in a Crowded Market
What makes your manufacturing unique? Highlight this specialization in your ad campaigns. If you produce a specific component or have a proprietary process, make that the focal point. For instance, "Specialized in Titanium Components" or "Exclusive Patented Manufacturing Process". These unique selling points can set you apart from broader, generic competitors.
3. Sustainability Pitch: The Green Advantage
Modern consumers and businesses are increasingly conscious of environmental impact. If your manufacturing process is sustainable or uses eco-friendly materials, make this a cornerstone of your ads. Phrases like "100% Recycled Materials" or "Leading the Charge in Green Manufacturing" can resonate with a growing environmentally-conscious market segment.
4. Rapid Turnaround: For Those Against the Clock
Time is often of the essence in the manufacturing industry. If you can guarantee fast production or expedited shipping, this can be a game-changer. Ad copy that promises "48-Hour Turnaround" or "Express Shipping Available" will appeal to those in pressing situations.
5. Customization Capabilities: Tailored to Your Needs
One size doesn't fit all. If your manufacturing setup allows for custom orders or adjustments based on client specifications, highlight this flexibility. Use phrases like "Custom Solutions for Every Need" or "You Imagine, We Create". This can position your business as a versatile solution provider.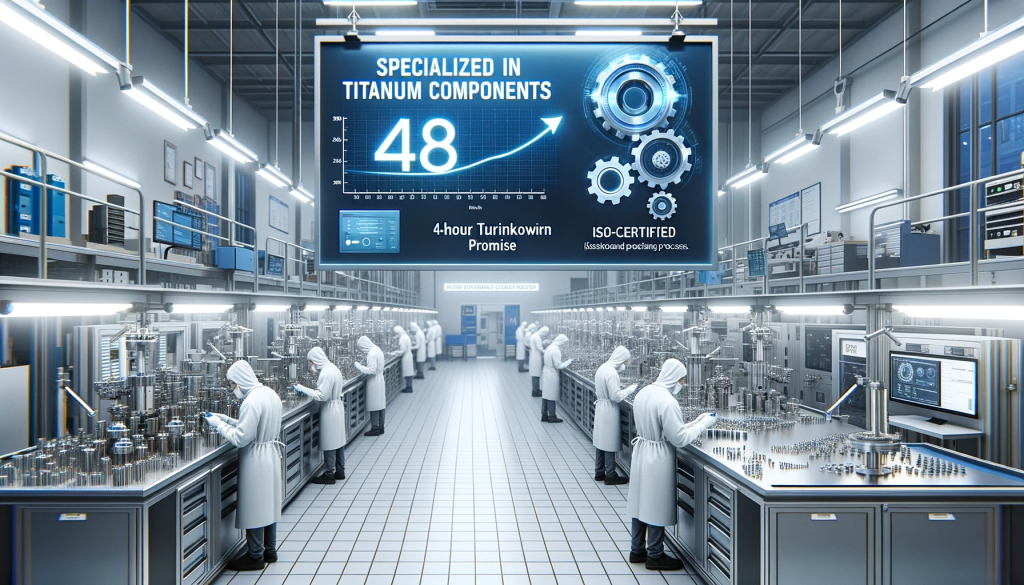 6. Testimonials and Case Studies: Proof in the Pudding
Authenticity builds trust. By incorporating real testimonials or success stories into your ad campaigns, you can showcase tangible results and satisfied partners. Consider using quotes like, "Helped us increase our production by 30%" or showcasing specific projects that had a significant impact.
7. Quality Assurance: A Commitment to Excellence
Quality can be a make-or-break factor in manufacturing. If you have rigorous quality control checks, certifications, or third-party validations, these can be powerful trust signals. Ads that mention "ISO-Certified Processes" or "Quality You Can Rely On" emphasize a commitment to delivering the best.
8. Limited Time Offers: Creating Urgency
Encourage action with time-sensitive offers. Whether it's a discount for new customers, a seasonal sale, or a limited-time package deal, these offers can prompt quicker decisions. Phrases like "20% Off for First-Time Clients" or "Seasonal Manufacturing Discounts Available Now" can create a compelling call to action.
9. Behind-the-Scenes Look: Humanizing Manufacturing
Give potential clients a glimpse into your operations. Whether it's through video snippets, images, or stories about your team, showing the human side of your business can foster deeper connections. Consider ad campaigns that highlight "Meet the Team Behind Your Products" or "A Day in Our Workshop".
10. Industry Affiliations: The Credibility Boost
Being part of recognized industry associations or groups can enhance your brand's credibility. Highlight these affiliations in your ads to showcase your commitment to industry standards and best practices. Mentioning "Proud Members of [Industry Association]" can reassure potential clients of your expertise.
When Life Gives Us PPC Lemons We Make Lemonade!
In conclusion, while low search volume manufacturers might face challenges in the digital advertising space, with the right strategies, they can effectively reach their target audience and achieve meaningful results. By tailoring PPC campaigns to the unique strengths and offerings of niche manufacturers, businesses can stand out in the crowded online marketplace.
Want To Work With The Robots?
Stay tuned for the next installment of our Google Ads series, where we delve deeper into the nuances of Google Ads and PPC topics for Manufacturers. Until then, happy optimizing!
If you need help with any aspect your Digital Marketing including website design, Hosting or Maintenance, SEO, PPC, GA4 setup or AI implementation Book A Free Consultation With Us Today!