In the competitive realm of manufacturing, pay-per-click (PPC) advertising on platforms like Google Ads has become a cornerstone of digital marketing strategies. It's an arena where every click could unveil a potential business-to-business (B2B) transaction or lead to a lucrative long-term partnership. However, the success of PPC campaigns in the manufacturing sector shouldn't just be measured by online metrics. The integration of call and lead tracking, particularly for offline conversions, is pivotal in sculpting a comprehensive understanding of customer behavior and campaign effectiveness. Let's delve into why call and lead tracking are indispensable tools for manufacturing businesses and how they can transform PPC campaigns into results-driven engines of growth.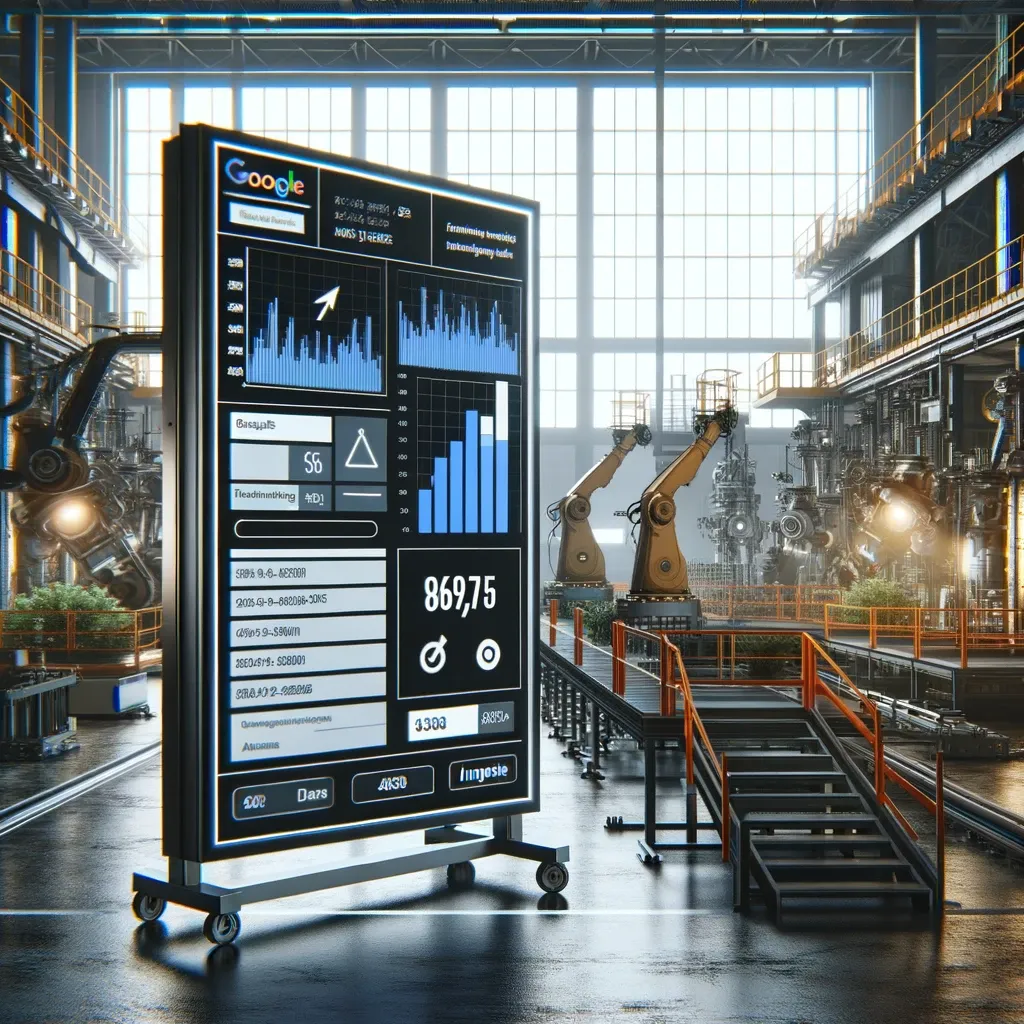 Understanding the Manufacturing Buyer's Journey
The manufacturing industry often involves complex buyer's journeys, which are rarely confined to a single online interaction. Unlike simple e-commerce transactions, manufacturing deals are nurtured over time and through various channels. In this intricate dance, calls and offline interactions can play a leading role in conversion. Therefore, tracking these interactions is essential for attributing success correctly and optimizing your PPC campaigns.
The Significance of Call Tracking in PPC
Call tracking is a powerful feature that allows businesses to trace the origins of phone calls to specific PPC campaigns. For manufacturing companies, where sales cycles are longer and often involve detailed queries best handled over the phone, this insight is invaluable.
1. Attribution:
Call tracking assigns unique phone numbers to different ads or campaigns, allowing you to determine which ads are driving calls. This data is crucial in attributing conversions accurately to the right campaign, helping to determine the ROI of your PPC efforts.
2. Customer Insights:
Recorded calls can provide a wealth of information about your customers' needs, pain points, and preferences. Analyzing these calls can help in refining your ad copy, keywords, and targeting strategy.
3. Quality of Leads:
Not all clicks are created equal. Call tracking can help differentiate between casual browsers and serious prospects, enabling you to focus on leads that are more likely to convert into sales.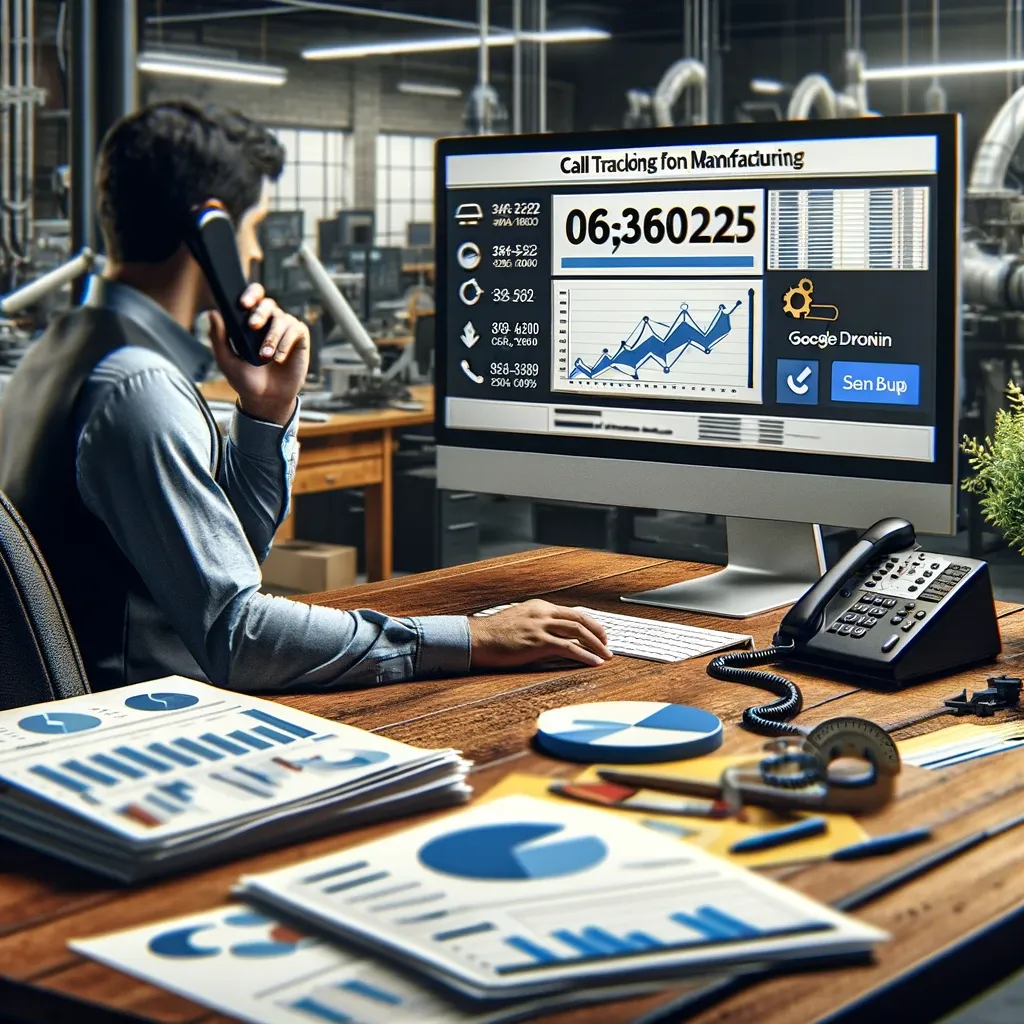 The Role of Lead Tracking with Offline Conversions
Lead tracking extends beyond phone calls. It encompasses all points of contact with potential clients, including forms filled out for whitepapers, attendance at webinars, or requests for quotes. By tracking these offline conversions, you can paint a full picture of how your PPC campaigns contribute to leads and sales.
1. Conversion Path Analysis:
Understanding the path that leads take from initial click to offline conversion can help optimize the sales funnel. By analyzing this path, you can identify bottlenecks and enhance the buyer's journey.
2. Full-Funnel Optimization:
By tracking leads from initial contact to sale, you can optimize not just for clicks or leads, but for actual revenue, adjusting bids and budgets to favor the campaigns that drive profitable conversions.
3. Data-Driven Decision Making:
When you have a clear view of which campaigns are generating leads that convert offline, you can make informed decisions about where to allocate your budget for the best returns.
Integrating Offline Conversion Tracking into Your PPC Strategy
To effectively track offline conversions, you need to integrate your CRM system with your PPC campaigns. Google Ads allows you to import conversion data, enabling you to see how clicks lead to business outcomes outside of the immediate online environment. This requires a systematic approach:
1. Establish a Unified Tracking System:
Set up a process to track leads from the moment they interact with your PPC ads until they convert offline.
2. Use Google Ads Conversion Import:
Google's tool lets you link your CRM data with your PPC campaigns, attributing offline conversions to the respective campaigns.
3. Leverage Google's Offline Conversion Tracking (OCT):
With OCT, you can feed information back into Google Ads about which clicks resulted in offline sales, helping to optimize bidding strategies for higher-value leads.
It's A Real Game Changer!
For manufacturing businesses, where the customer journey often extends beyond the digital footprint, call and lead tracking for offline conversions are not just valuable – they are essential. They provide the missing links between online advertising efforts and real-world outcomes. By harnessing the power of these tools, manufacturers can gain unparalleled insights into the effectiveness of their PPC campaigns, leading to smarter spending, improved targeting, and ultimately, a stronger bottom line. As the digital and physical realms continue to intertwine, the ability to track and understand this relationship becomes a powerful lever for growth and competitive advantage in the manufacturing industry.
Want To Give The Robots A Call?
Stay tuned for the next installment of our Google Ads series, where we delve deeper into the nuances of Google Ads and PPC for manufacturers. Until then, happy optimizing!
If you need help with any aspect your Digital Marketing including website design, Hosting or Maintenance, SEO, PPC, GA4 setup or AI implementation Book A Free Consultation With Us Today!