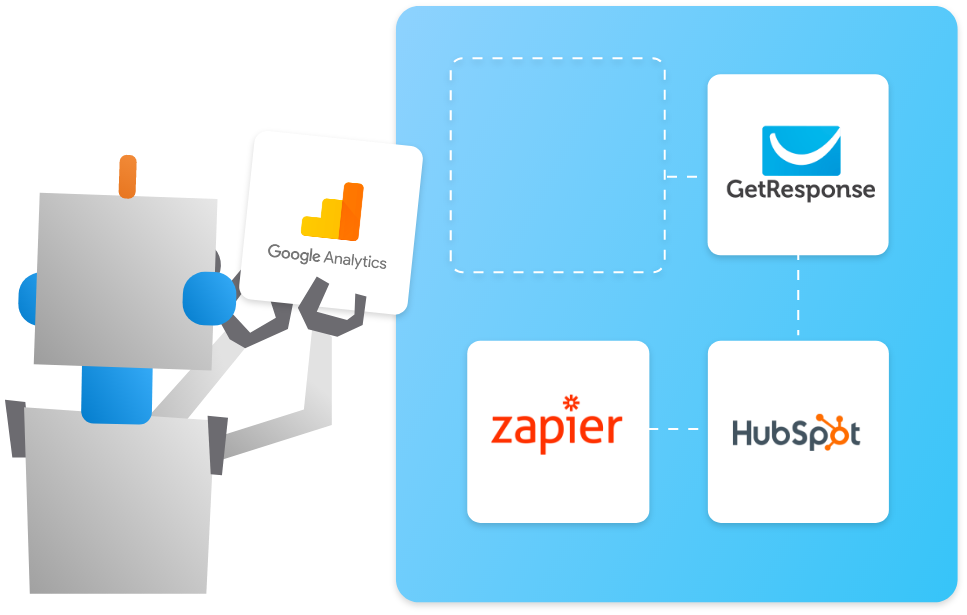 Websites connected to your business.
Website integration is the glue that connects your website to your organization. What happens online shouldn't stay only online.
Start Website Application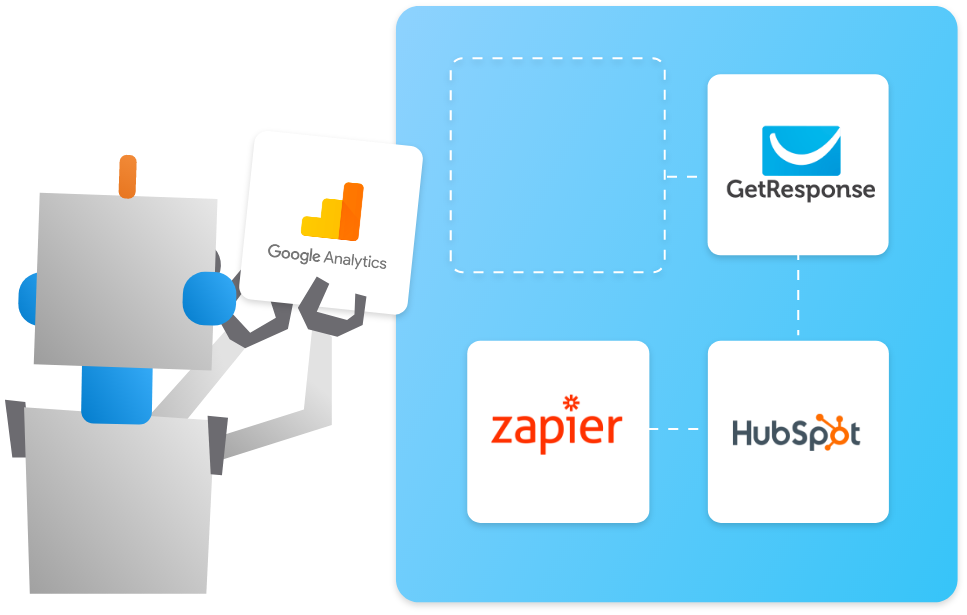 The Challenge
If the data coming from your website isn't connected to other systems or measured in any meaningful way, the site is nothing more than a fancy billboard.
The Solution
Running Robot's website integration process allows you to measure what your customers are doing to make better marketing business decisions.
The Outcome
A well-designed website connected to other business systems will provide valuable insight into what your customers expect.
>>> Make the robots work for you.
Website Integration + Marketing Automation Process
Set up ways to digitally capture the data/requests from customers.
Create a website to encourage submissions. This site will showcase products as well as track user interactions to ensure production estimations are correct and marketing efforts are converting on the appropriate trends. Big data analytics are used to produce sales forecasts and product trends.
Organize customer data into an indexable database or CRM.
We use Active Campaign or HubSpot to formulate and organize this data. Each entry would be a cataloged event using keywords as recorded tags.
Lead scoring and purchase intent.
The text is analyzed by Grammarly to determine proper grammar and punctuation, along with the tone of your words. Based on this analysis, and other key metrics entered by your customer relation team, each customer would be given a lead score. This score would determine the appropriate list within the CRM.
Automation triggers production and delivery.
Once the deadline to start production is set, the CRM automation triggers inventory/order management system systems like Odoo or Fishbowl. These systems make sure all supply orders are placed, and there are no hiccups when building complex products. These orders are also connected to an accounting system like QuickBooks to make sure all money is accounted for. Shipping and tracking information is provided by a customer portal where your customers are presented with order information and package details. Integrations with UPS or FedEx integrate seamlessly into the portal to ensure up to the minute tracking when delivery time is tight.

Repeat business, messaging, and communications.
The ability to keep customers updated on your processes is vital. Each customer would be continually updated with content relevant to them. Support and customer service repairs are also monitored to ensure the quality of the product, and customer satisfaction ratings stay above the industry average.
Keep looping the process for continuous improvements.

Below are some of the popular companies we work with now. And we're always open to connecting to new systems and processes.