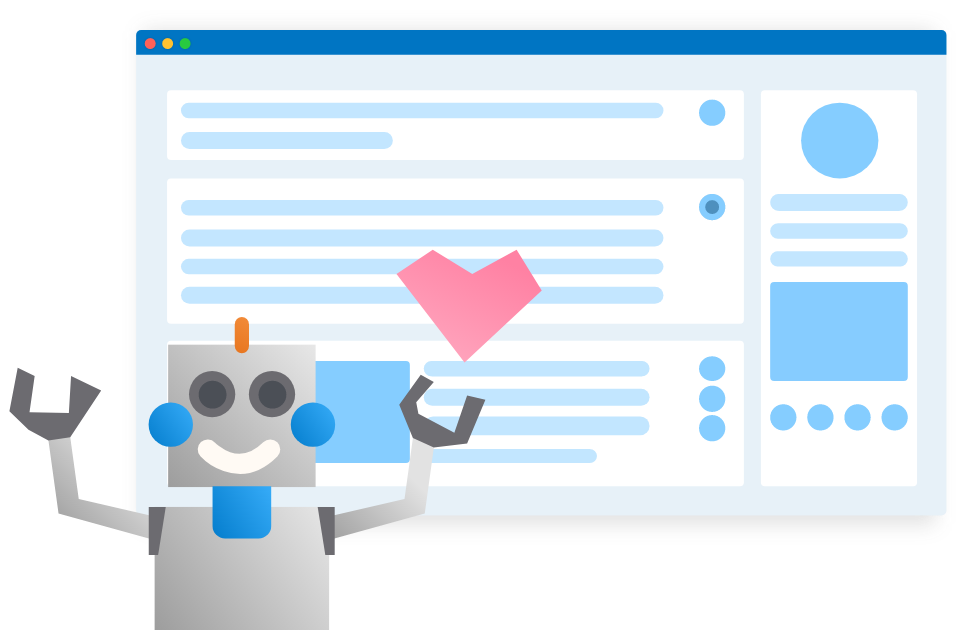 A website that works for you!
Your business is judged in 3 seconds after a customer visits your website. Do you know what they are seeing and what they are going to do next?
Website Cost Calculator
Book a Meeting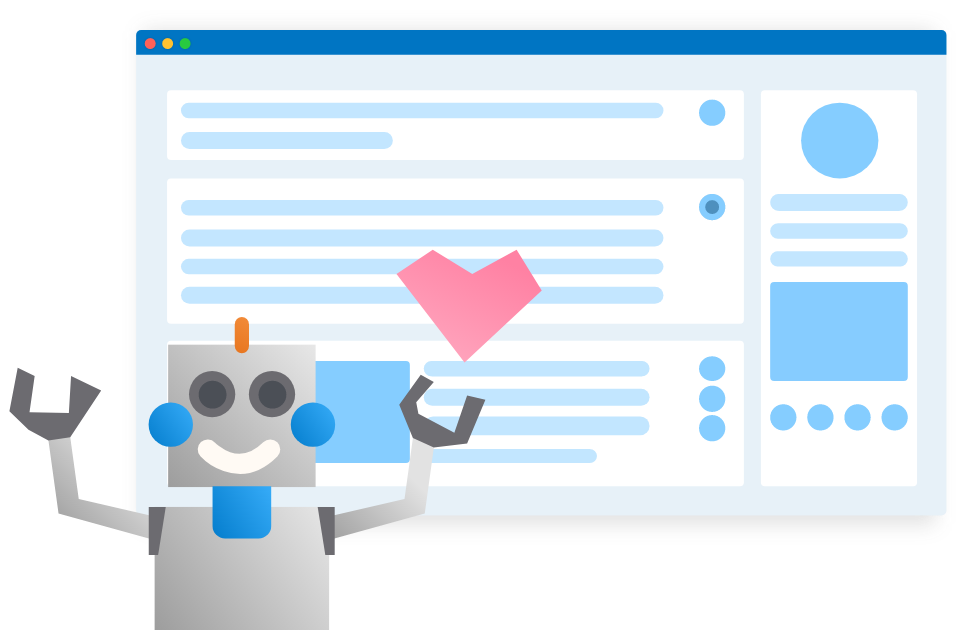 Does your website provide you results?
A Running Robots website will not only be your company's non-stop leads generator it will be an integral tool to growing your company. Say goodbye to boring design and outdated technology that doesn't speak to your customers. Say hello to results.
Are your customers finding answers?
Running Robots' research methods enable us to better understand your audience's motivators, behaviors, and perceptions of your company. Our research around your company and focus on numbers allow us to craft creative content that drives results.
Is your website your top salesperson?
Our data-driven team works to increase your sales by at least 20-25% within one year of your site's launch. Don't believe us? Check out Our Work and the compelling case studies behind our designs. These sites have drastically increased the number of new visitors and turned them into customers.
>>> Questions to ask your current website
Your website transformation process starts with 6 phases.
Here's what you can expect...
Let's get to know each other! We like to start things off face-to-face. This hour long meeting helps us get to know you, understand your project's requirements, and learn your company goals. We follow up this meeting by creating a proposal allocated to optimize your budget and meet your project's unique needs.
During the Discovery phase, we'll work to understand the features and requirements necessary for the project. Our research methods help us better understand audience motivators, behaviors, and perceptions, which enables us to craft creative content that drives results. Together, we strategize about your unique company benefits and use the Client Questionnaire to address your goals, position, engagement, and audience.
We'll discuss the best way to organize your content so your customers can navigate the new site quickly and easily. This includes mapping out the new website structure using a sitemap.  The sitemap creates a blueprint of what's most important about your business and how to include important information on your new website.
Our #1 goal is to develop a graphical representation that defines your business and separates you from the competition.
Our design process is unique. We start with one design concept. This enables us to fully invest our creative efforts on one specific design rather than spending time on multiple creative compositions that will not be used. We've found this process brings better value to clients by saving time, resources, and dollars.
Running Robots will begin executing the build-out of the approved design concept from Phase 3. Run Robots! Run!
Once your site is built and the creative team has signed off, we'll begin to test the website for software performance, web form functionality, overall site security, and more. During this phase, we're also focused on making sure your site can be easily navigated on mobile devices and tablets. What's a beautiful, new website if it doesn't funcation properly on all devices?
3… 2… 1… LAUNCH! Once you've tested the website and you're happy with its overall functionality, we'll port your domain over to the new site and perform a long list of tasks to ensure a seamless transition from old to new.
What's included in a redesign?
Robots start strategizing from the very beginning.
Strategy + Design + Build
Who is your target audience and what do they want to see when they come to your website. We set up wireframes and sitemaps of your website with your customer's experience in mind. Our robots then build, test, measure and repeat. 
Search Engine Optimization and Marketing (SEO + SEM)
What words are your customers using to find you? We don't want just any content. We want content full of keywords that will help you be found. The website is the start but Running Robots will continue optimizing the website for results. Afterall, what good is a billboard if it's out in the middle of a cornfield?
Automation that Runs Like Robots
What do you and your customers need from your website? We want the website to integrate seamlessly with your existing organization. We work hard to ensure your systems are synchronized to the website so you don't have to. Reduce administration costs with technology so automated it's freakishly good.
How much should a website cost in 2022?
This handy calculator will help you estimate your cost in 30 seconds.
Still have questions about our website design process?
Check out our FAQ below:
What sets us apart?
Transparency + Time = Trust.
We know we aren't the only digital marketing firms out there and our competition is a click away. We choose not to trap our customers in a "technology walled garden" but instead provide amazing customer service, revolutionary products, and results time and time again.