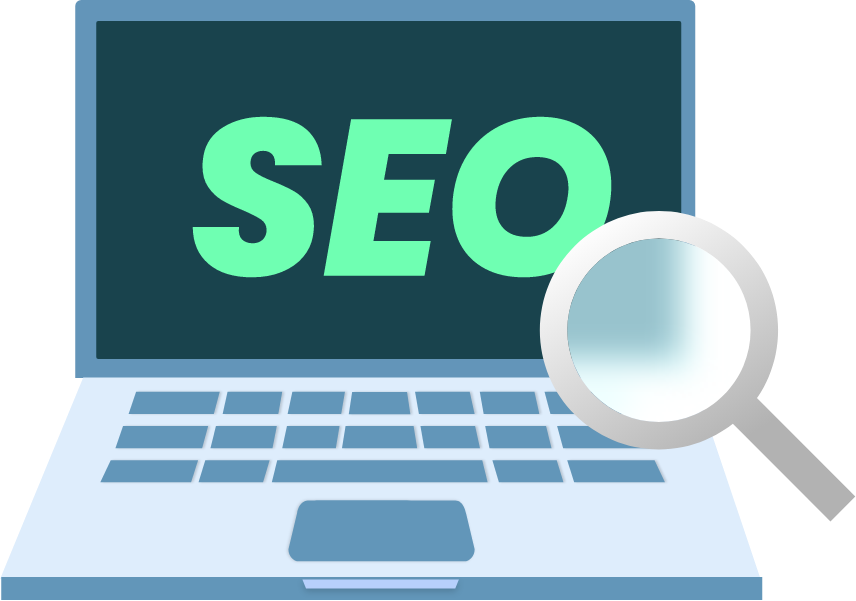 Improve organic traffic and see results!
Search Engine Optimization works overtime for you by increasing visibility and qualified leads.
SEO Client Application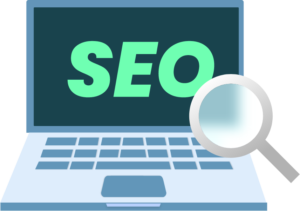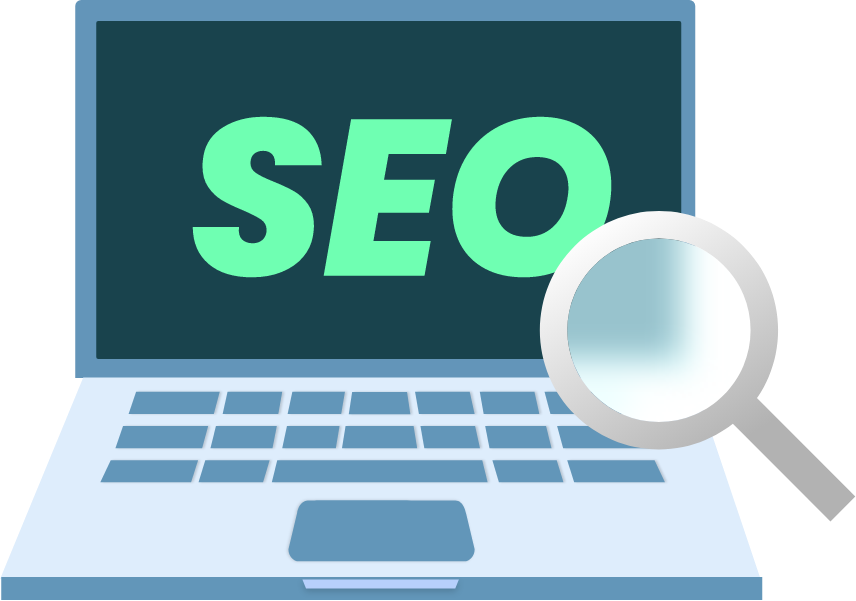 According to a Web Presence Solutions study, Google is responsible for whopping 94% of total organic traffic. Don't miss online business sales.
Our Search Engine Optimization (SEO) service is a great way to boost the visibility of your website and highlight your online presence to those looking for you.
In the ever-changing landscape of SEO, it can be hard to keep up. We've worked with businesses in many industries so we understand the highly competitive nature of your online marketplace. It's our mission to develop an SEO strategy that drives traffic and revenue to your website. If done correctly your website will outrank your competitors without paying an advertising penny. From on-page and off-page, our SEO experts will keep your search game on point.
>>> Customers value your information. Make sure they can find it.
Why Optimize for Search Engines?
84% of people will not make a purchase if they are dealing with an unsecured website. (Blue Corona, 2018)
78% of location-based mobile searches result in an offline purchase. (Junto, 2019)
What Search Engine Optimization can do for you:
Speaking your customers language (and words).
People use words to find you so you need to use the right words in order to be found. Providing the right content to your target audience is key.
Whether it's adding strategic copy on your web page or renaming the images throughout your site, we know what steps to take that get you in front of your audience on page one.
Get higher conversion rates.
From photos and videos to support text, the words and imagery you use are as important as a site that is easy to navigate and mobile-friendly. What does this do for you? It gives search engines everything they need from your site in a nice, neat package.
All of this effort creates a higher organic search rank, all the while offering a better user experience to your visitors. The result? More clicks. More leads. More conversions.
Convert based upon data, not opinion.
Optimizing your website optimizes your customer satisfaction leading to higher conversion rates. Part of our SEO approach includes making your page load faster and ensuring it's as mobile friendly as it is desktop friendly. If your website isn't loading fast enough, you'll lose visitors.
With many years of experience in digital marketing, our SEO process is thorough and covers all of the bases so you get people to your website and keep them there with engaging content.
Appear more credible
Customers will consider your information more credible if you appear first on their search and didn't have to pay a penny. While paid search, or pay-per-click, has its place, customers will put more trust into your business if it is organic.
Dominate search results
Overtake your conpetitors ranks and fill in any digital marketing gaps by ensuring your found regardless of paid search. When we effectivly use on-page SEO, off-page SEO, and Pay Per Click in combination, customers have no choice but to listen to your expert advice when you take over page 1.
Strategize your business plan.
Utilized as a strategic part of your business plan, a long-term SEO plan decreases your advertising spend while still getting conversions that keep your business growing.
If you think Pay-Per-Click (PPC) is something you want to do, SEO is a vital step that can't be skipped. Want to learn more about PPC? 
Gain an understanding of your business
Establish goals and objectives
Establish key metric benchmarks
Deliver competitive site analysis
Conduct search term research
Select SEO search terms
Deliver SEO text and tags
We ask for approval on the SEO report with search terms and text
Develop custom link-building strategy
Launch reputation management service
Finalize SEO text and tags implementation
Set up on-page and off-page SEO
Verify business listings
Connect social media accounts
Creation or transfer of Google Analytics account
Setup of e-commerce goals, filters, demographics, integration of Google search console, and custom reports within Google Analytics
Set up e-commerce product identification
Conduct website usability analysis
Distribute monthly optimized blog post (provided monthly by client or Running Robots)
Monitor brand reputation monthly
Deliver comprehensive monthly reports
Assess SEO success and recommend refined strategy
Assess all results and next steps
Launch comprehensive PPC Campaign
Enjoy lower Cost-Per-Click on your Pay-Per-Click campaigns due to your SEO efforts
Learn more about the next step, our Pay Per Click (PPC) process here.
Why is SEO right for your business?
SEO helps search engines, like Google, quickly sort through the online noise to find you. With SEO, you outrank thousands of webpages and bring visitors to your website. Guarantee the long-term online marketing success by putting the right information on your website so your customers convert, time and time again.
Ready to be found by qualified leads?
Client Application