*Bleep* *Bloop*
Every online marketing strategy revolves around keywords. The right keywords bring in the right audience, and therefore, a successful Google Ads campaign relies on choosing keywords that perform well. Week 3 of our Google Ads tutorial series is here, and it's all about the vitality of Keyword Performance and Match Types. We will analyze how to evaluate your keyword performance, adjust keyword match types, and employ these insights to amplify your marketing efforts.
1. What's the Deal with Google Ads?
Think of Google Ads as a billboard on the internet. When you search for something on Google, you often see a few results at the top marked "Ad." Companies pay for these spots, hoping you'll click on them.
Reaching the Right People:
Reaching the Right People: With Google Ads, manufacturers can make sure their ads are seen by the people most likely to be interested in their products.
Immediate Results:
Unlike other online strategies that might take a while to show results, Google Ads can get your product in front of eyes instantly.
Keeping Track of Success:
One of the best things about Google Ads is that you can see how well your ad is doing. Did people click on it? Did they buy something? It's all there for you to see.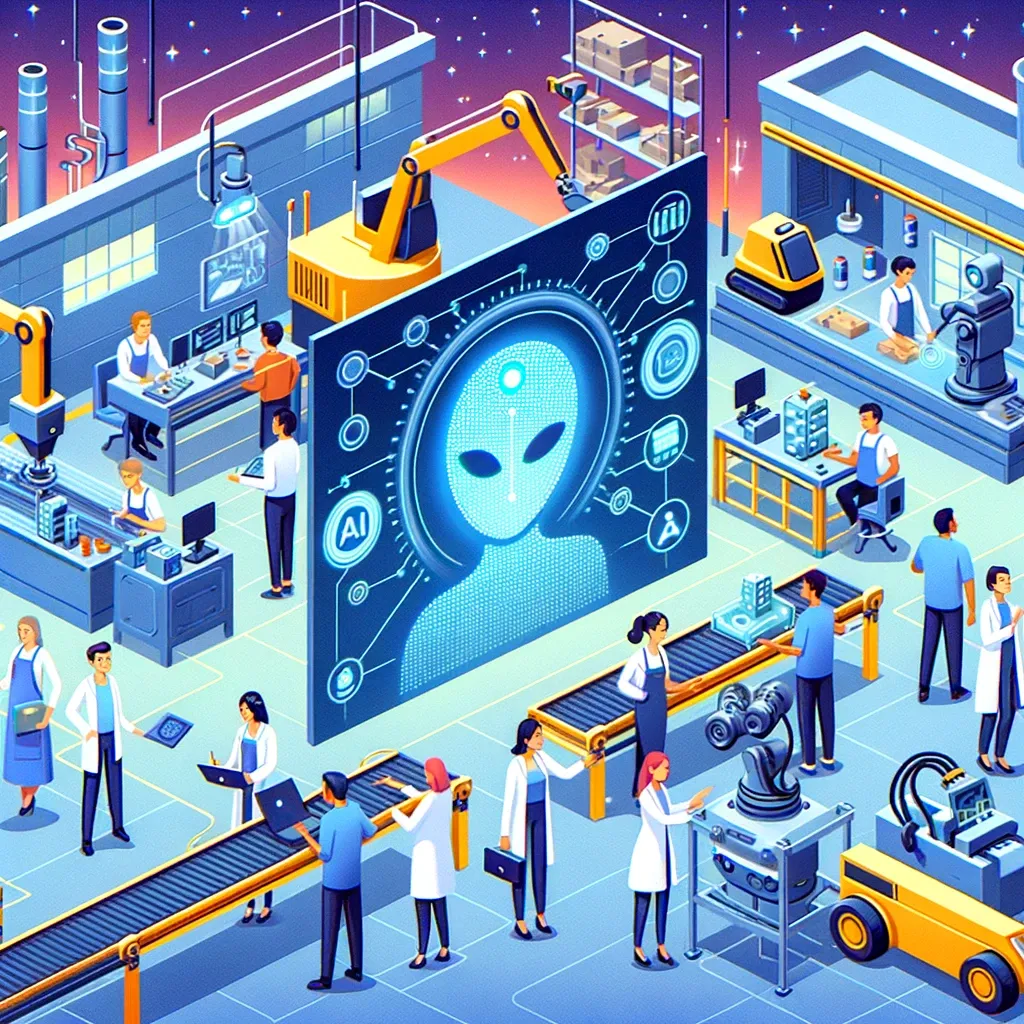 2. AI: Not Just Sci-Fi Anymore
AI is like having a super-smart assistant. It can predict trends, help customers on websites, and even suggest products people might like.
Predicting the Future: Well, not exactly. But AI can look at lots of data to guess what products might become popular soon. This is gold for manufacturers, helping them plan ahead.
Always-There Customer Service:Ever chatted with a customer service bot online? That's AI. It's like having a 24/7 helper on your website, ready to answer questions.
Personal Touch: AI can suggest products to website visitors based on what they've looked at before. It's like when a friend recommends a movie because they know you'll love it.
Setting the Right Price: AI can adjust product prices based on what's happening in the market, ensuring you're always competitive.
Understanding Images: AI can look at images and videos to gather insights. This can be super useful when planning new products or ad campaigns.
3. Google Ads + AI = A Perfect Match
When you combine the strengths of Google Ads and AI, you get a powerhouse of a marketing strategy.
Smart Spending: AI can help decide how much to spend on each ad, ensuring you get the most out of your budget.
Ads That Resonate: AI can test different ads to see which ones people like most, ensuring your ads hit the mark every time.
Planning Ahead: AI can use past data to predict which ads will do well in the future. It's like having a crystal ball for your marketing!
4. Real-Life Success Stories
Some manufacturers have already seen big wins by combining Google Ads with AI:
A certain manufacturer of home and bath products used AI to understand what customers liked most about their products. They also used AI to automate bidding in the Google Ads auction to stay competitive and saw a 50 to 1 return on their ad spend!
A manufacturing client used AI to optimize ad copy and create content that increased their click through and conversion rates both in their paid ad accounts and organically in Google search!
5. A Few Things to Keep in Mind
While Google Ads and AI can be fantastic, there are a couple of things to be cautious about:
Privacy Matters: In today's world, it's essential to ensure that any data you collect is kept safe and used responsibly.
The Human Touch: AI is great, but there's no replacement for the human touch. Always ensure there's a balance between automation and genuine human interaction.
Looking Ahead
The combination of Google Ads and AI is still relatively new, but it's clear they're set to redefine the future of marketing. Manufacturers who hop on this trend early will likely be ahead of the game. In short, by understanding and making the most of both Google Ads and AI, manufacturers can not only boost their sales but also connect better with their customers. It's a win-win!
Ready To Work With An AI Driven Robot?
Stay tuned for the next installment of our Google Ads series, where we delve deeper into the nuances of AI, Google Ads, PPC overall and using PPC with Manufacturing. Until then, happy optimizing!
If you need help with any aspect your Digital Marketing including website design, Hosting or Maintenance, SEO, PPC, GA4 setup or AI implementation Book A Free Consultation With Us Today!