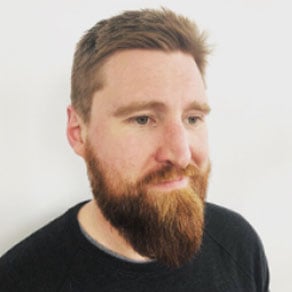 Position Title
SEO/PPC Specialist
SEO: Search Engine Optimization
PPC: Pay-Per-Click
Responsibilities
As an SEO/PPC Specialist, I analyze our client's digital data and help create a strategic plan to get their products or services in front of the right people at the right time.
Background Information
I am originally from Springville, Iowa.
I have a colorful work background including Manual Labor, Customer Service, Sales, Restaurant Cook, multiple Management positions, National & International business travel, not to exclude my Digital Marketing experience in SEO, PPC, websites, and overall Digital Marketing Strategy.
First Job
I was a Pumpkin Picker at Knight's Pumpkin Farm.
Favorite Part About Being A Running Robot
I enjoy Running Robots position on being upfront and ethical with all clients helping them to achieve their goals.
Lessons Learned While Being a Running Robot
I have learned every Running Robots customer I have had the opportunity to work with has nothing but great things to say about the work Running Robots delivers.
Goofy Memory Had With the Running Robots Team
The memory that comes to mind was my interview with the team. Adam and I realized we both want a Tesla truck and the teams' reactions to us being fanboys was great.
More Interesting Facts
My interests include time with my kiddo, golfing, watching UFC, my Wife and I's two cats (Tawny and Bidi), hunting for Morels, listening to podcasts, and a little bit of whiskey every now and then.