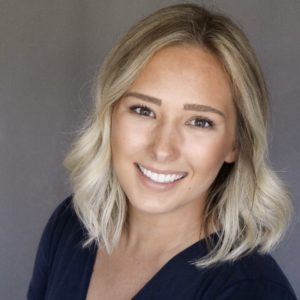 Position Title
Project Manager
Background Information
I graduated from Monmouth College in 2017 with a major in Public Relations and minors in Business Administration and Communications.
After graduation, I moved to Iowa City and found a position as a graphic designer in print marketing. Fast forward two years, I was approached by Running Robots and the rest is history!
First Job
I started working my first job at 14 years old as a Cashier at McNally's (SuperValu grocery store) in Grinnell.
Favorite Part About Being A Running Robot
The one thing I enjoy the most about being a part of the Running Robots team is the awesome people I am surrounded by. I'm so happy to have found a friendly group of hard-working people who also love to have some fun along the way.
Lessons Learned While Being a Running Robot
I've learned so much while working at Running Robots and I know I'm going to learn a whole lot more. Coming from print marketing, I woul dsay the one thing that stands out against everything else I've learned is search engine optimization. It's such an important piece of digital marketing as the foundation of a good website, good design, and good online business.
Goofy Memory Had With the Running Robots Team
Oh, there are so many funny memories because we have so much fun together. Some of my favorite memories are anytime we can roast one another about really anything.
More Interesting Facts
I am a proud Golden Retriever Momma to Brinkley and Finnegan. I am also an unapologetic plant lady with upwards of 35 indoor plants.
While at college, I was an NCAA soccer player. As a former-collegiate athlete I stay in shape through running, bicycling doing triathlon. lifting, kayaking, hiking, and walking my dogs.
Hobbies I enjoy outside of work include crocheting, crafting, and yard work/cleaning (is that a hobby or am I weird?)
I am a big fan of Marvel movies, some of my favorite movies include Iron Man, Guardians of the Galaxy, and Doctor Strange. Don't talk to me about Avengers End Game, I will cry,