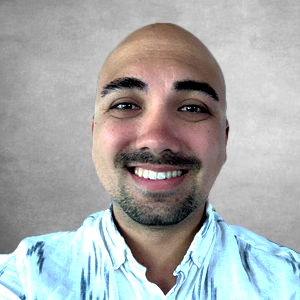 Position Title
Web Designer (UX/UI)
Responsibilities
As a Web Designer, I strive to create aesthetically pleasing sites with usability and functionality in mind. That overarching task includes a combination of wireframing, typography setting, illustration and photography selection, site testing, and quality assurance. Also, I try to stay up to date with the always-changing industry trends.
Background Information
I was born and raised in the beautiful islands of the Philippines. I graduated with a BS in Biology and Environmental Sciences from the University of Illinois in Chicago. As a scientist by day and freelance designer by night, I knew design was something I was never going to let go. Instead, I transitioned to become a full-fledged designer in 2015 after being a product of multiple design and web development boot camps. Also having interned at a social media startup and working as the lead designer for a behavioral research department at Northwestern University for almost 4 years, I was able to hone my design abilities by creating mobile applications for multiple health-related research studies dealing with cancer, diabetes, and obesity.
First Job
I was a Bank Teller at TCF Bank located inside my local grocery store! I worked there for about 6 months and it was definitely a job I knew I shouldn't have had. I was only 16 but they wanted someone young on their team to entice other young ones to start up an account. It did feel empowered having the ability to hold all that cash! Even though I didn't own any of it sadly.
Favorite Part About Being A Running Robot
Definitely the team environment! What most people see as just a regular agency, I see as a family. Everyone has an equal voice and nobody holds grudges or judgements towards one another. While everyday might be a different challenge, we're still able to push through our goals and learn from each other since everyone has an expertise that can guide you through the right path.
Lessons Learned While Being a Running Robot
Prior to joining Running Robots, I had about 3 years of experience with the tools we utilize now. I've really been able to grow as a better WordPress and Elementor designer expanding my knowledge in plugins and proper use cases for design elements.
Goofy Memory Had With the Running Robots Team
Going to Oktoberfest was a fun yet goofy time! Adam and Laura were such great hosts and let my significant other, her sister, and I stay in their camper overnight. It was my first time meeting most of the team and we had a blast trying to dance to some traditional German music.
More Interesting Facts
I am a cat dad, kombucha drinker and brewer, music lover and bedside dj, foodie and chef, as well as an adventurous camper, hiker, and photographer. I'm also a fan of playing video games as well as board, dice, and puzzle games. Now being in Portland Oregon, I've recently become an afficionado for Pinot Noirs as the vineyards here are amazing (way better than Napa!).