PPC for Technical Manufacturing Audiences
In the precise and data-driven world of B2B marketing for technical fields, the challenge of crafting messages that resonate with an informed audience such as engineers and procurement managers is significant. These individuals prioritize evidence-based, technical data over persuasive sales pitches. Artificial Intelligence (AI) is increasingly pivotal in addressing this challenge, particularly in the realm of Pay-Per-Click (PPC) advertising via Google Ads. This article delves into how AI is transforming B2B PPC campaigns by ensuring they meet the exacting standards of a technical audience.
Understanding the Technical B2B Audience
A technical B2B audience, made up of professionals like engineers and procurement managers, is discerning with a keen eye for detail. They respond to marketing that is both technically accurate and relevant to their specific challenges. This is where AI can be a game-changer, offering a nuanced approach that resonates with this unique demographic. The messaging for this audience has always been a challenge, especially for PPC marketing which severely limits the time and "real estate" available to speak to the audience.
AI-Enhanced PPC Strategies
AI's role in PPC for B2B marketing is to optimize campaigns for higher efficiency and better targeting. It can analyze historical data to forecast trends and adjust bids in real-time, focusing on keywords and ad placements that yield the best results. For instance, AI algorithms can identify which PPC ads lead to actual engagement with technical datasheets or demo requests, allowing for a more focused approach. If the business uses a CRM or otherwise has first party data organized then analyzing this data is imperative to find actual sales channels and conversion metrics for products or services.
Tailoring Ads to the Technical Mindset
Crafting PPC ads for a technical audience requires a deep understanding of their mindset. AI tools can help create ads that speak directly to the needs of this audience, using language and terminology that reflect their expertise. By analyzing search queries, AI can generate ad copy that includes specific technical terms and product features that are more likely to attract the attention of engineers searching for solutions.
Keyword Optimization with AI
The backbone of any successful PPC campaign is keyword optimization. AI can sift through vast amounts of search data to pinpoint the exact phrases a technical audience uses. Beyond the obvious keywords, AI can discover niche terms and long-tail phrases that have lower search volumes but signify high intent, which is particularly valuable for products with long lead times or those that are highly specialized.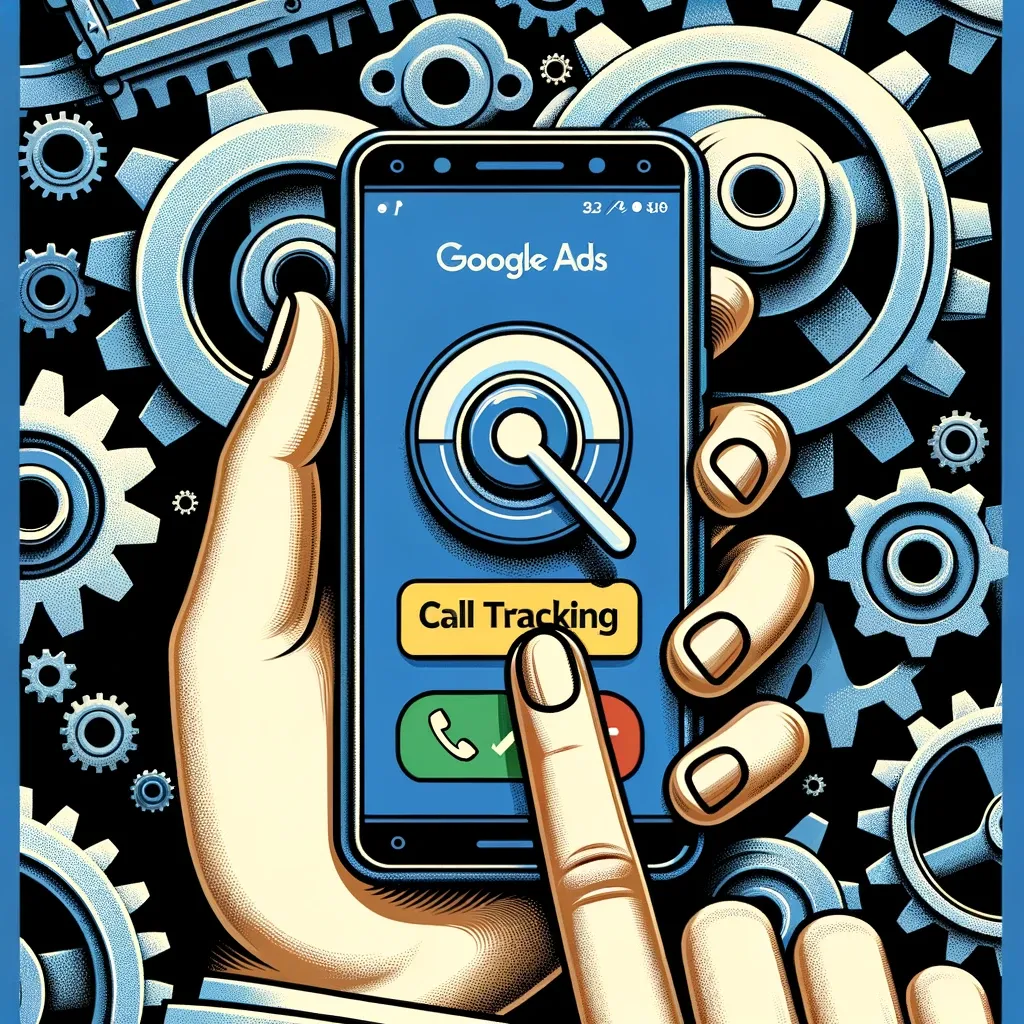 Predictive Lead Scoring
AI revolutionizes lead scoring by predicting which leads are most likely to convert. In a technical B2B setting, where the sales cycle is often lengthy, this allows marketers to prioritize their PPC spending on leads that show the highest potential for sales, even if they're in the early stages of the buying process.
Automated Bid Management
Bid management is a critical aspect of PPC campaigns, and AI automates this task with precision. Luckily, Google Ads has its own AI component known as "smart bidding" that truly helps automate this process. By analyzing data points across multiple campaigns, AI can adjust bids to ensure that ads appear at the optimal position for the targeted technical audience, all within the constraints of the advertising budget.
Dynamic Ad Customization
Dynamic ad customization is another area where AI excels. It can tailor ads based on the user's previous interactions with the website, ensuring that the PPC ads they see are relevant to their interests. For a technical audience, this could mean highlighting specific product enhancements, new patents, or technical resources that align with their recent activities.
Conversion Rate Optimization
AI doesn't just attract clicks; it optimizes for conversions. By A/B testing different landing pages and ad elements, AI determines what combination works best for a technical audience. It might find that a detailed product comparison chart or a video demonstration leads to more conversions than a standard product page.
Enhancing User Experience with AI
Beyond ad creation and placement, AI significantly improves the user experience on landing pages. It analyzes user behavior to suggest content, calls to action, and even interactive elements that are most likely to engage a technical visitor, reducing bounce rates and improving the chances of conversion. AI can also be used to analyze first party business data to identify products or services that generate the most revenue. AI can help business owners in identifying the top 20% in all areas of your business that are driving the most results.
PPC campaigns must be informed, precise, and highly targeted.
In the specialized field of technical B2B marketing, PPC campaigns must be informed, precise, and highly targeted. AI provides the tools to craft and execute PPC strategies that meet these demands. From keyword optimization and predictive lead scoring to automated bid management and dynamic ad customization, AI equips marketers with the capability to not just reach but engage their technical audience effectively. As AI technology advances, the potential for creating impactful PPC campaigns that resonate with technical professionals is boundless, ensuring that marketing messages are not just seen but truly heard.
Find Out What AI + The Robots Can Do For You!
Stay tuned for the next installment of our Google Ads series, where we delve deeper into the nuances of AI + PPC/Google Ads for Manufacturers. Until then, happy optimizing!
If you need help with any aspect your Digital Marketing including website design, Hosting or Maintenance, SEO, PPC, GA4 setup or AI implementation Book A Free Consultation With Us Today!