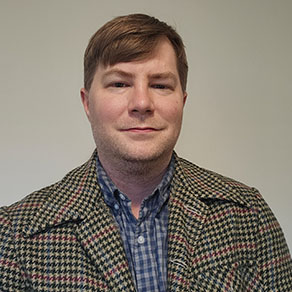 Position Title
PPC Specialist
Responsibilities
Andrew Joins us from Tennessee! Andrew specializes in search marketing strategies (google ads). Andrew's dedication to staying at the forefront of industry trends ensures that our strategies are always up-to-date and aligned with the ever evolving digital landscape. His expertise in creating and optimizing ad campaigns will play a crucial role in ensuring your project reaches the right audience effectively.
Background Information
I was born in Baltimore, Maryland but raised in Portland, Oregon. I graduated in 2010 and worked as a Registered Nurse until 2016 when I decided to transition to digital marketing and online business full time. I ran my own apparel business until around 2020 when I began to freelance for other businesses Google and Amazon ads and have been going in that direction ever since. In 2023 I started working with the Running Robots and haven't looked back!
First Job
Bag boy at Safeway! I always kept the groceries properly stacked and wayward carts in line. Perks of the job included unlimited bruised fruit and dented soda cans!
Favorite Part About Being A Running Robot
The agency is small enough to have a very personal touch but big enough to have a lot of experts in each field of digital marketing! I've really enjoyed working with everyone on the team and it's a real pleasure to pool knowledge and see what the end result is after working on client projects and accounts.
Lessons Learned While Being a Running Robot
How much there is to know in every field of digital marketing! Even if you've been exposed to a lot of the changes Google has made over the years, and think you have a bit of a handle on things, there's always some area to learn more about and be exposed to.
Goofy Memory Had With the Running Robots Team
If by goofy you mean the tall anthropomorphic dog I would have to say none. I have seen some adorable dogs in our daily hang chat though!
More Interesting Facts
My wife Gigi, my son Luca and my dog Mr. Kitty and I live in Nashville, TN (well technically 300 feet outside the line in Hermitage). I'm a nationally rated USCF chess expert, which is the top 2% of all competitive chess players in the USA. I won the millionaire chess tournament in 2016 in Atlantic City, NJ. I also enjoy playing music and play old German and American folk songs on harmonica. I think that's enough nerdiness for this section.